Share this story:
The Cruise
By BEN
I have never cheated on my wife. I have thought about it, like most men. But my thoughts on the subject have always been, when you've got a really good thing , why mess it up? Especially when that good thing is someone like my wife, Jessica. She is a professional tennis coach who is constantly on the road with her clients. Jessica's body is lean and very fit from all of the exercise she gets. When she comes home from touring, Jessica is like raw electricity, so very hot, charged and explosive in bed. She gives me  plenty of reason not to stray.
Recently, when one of Jessica's players won a tournament, she gave her a very generous gift as a thank you for what she called my wife's "tender loving care", an all expense paid cruise for two. Jessica and I took off for a well deserved vacation. The first day out to sea Jessica began to feel a bit ill and decided to stay in the cabin. I went out to the pool and after swimming a couple of laps, a very beautiful worman swam over to me.
"Could you give me a hand out of the pool?" she asked, very flirtasouisly.
"I've got a really bad cramp in my leg."
My gallant nature took over and as I walked her over to the steps, I could feel her wet body sliding against me. Physically, she was a lot like my wife, long, lean, with a well-toned athletic body, although Jessica had somewhat bigger hips and fuller breasts. They shared the same deep rich tan, with sun-kissed hair that was once another color but was now blond.
After I helped her to a lounge chair, I found she wouldn't release my biceps, though to tell the truth, I wasn't trying all that hard to get away.
"Hey, you feel pretty strong." She said.
"Would you mind using some of that muscle to massage my leg? My right hamstring is really killing me."
"Sure, but if my wife comes along, promise you will let her know that my intentions are strictly honorable."
She turned over onto her stomach, her firm shapely butt all of six inches from my face. My hands were almost trembling from the feel of her flesh. I didn't know her name or anything else about her except that she had some lean sexy legs and a great tush.
"Sure you expect her back soon?" she asked.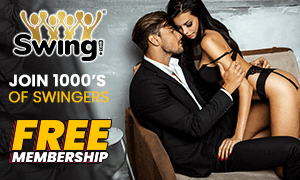 "No, she's feeling a little but under the weather, Jessica hasn't gotten her sea legs yet."
"Really? So, she probably wouldn't miss you if you came to my cabin for a little while."
"Well, I really don't think that would be a good idea. Jessica might get the wrong idea if I went with you. It is incredibly tempting though."
She sat up, leaned over and whispered in my ear. "What if I told you that when we get to my cabin, I'd rip your shorts off and fuck you until you can't walk? I haven't had a good lay in months, I would probably come the second you put your big hard cock inside me."
I sat there stunned, unable to talk just shaking my head NO, out of nowhere I had a fit of nervous laughter.
"That's some offer," I managed to say. "I wish I could take you up on that."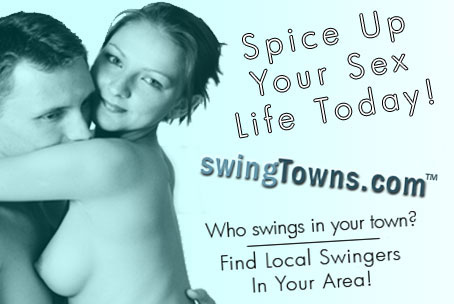 "It's funny you should say that. My name is Anita, and your wish is my command," She smiled. "Think about it, whatever, you want to do, I'm ready for. I would love to fuck you right here in front of everyone at this pool. I wish you could feel how wet I am right now, maybe that would change you mind."
"Anita, I am going to have to say NO. I will probably think about this for the next ten years, but I have to say No."
"No problem, It's nice to meet a guy who is nice. Your wife is a very lucky lady to have a man like you. Maybe I'll see you around, Ben." She said as she got up, which was weird because I was almost positive I hadn't told her my name. I let the thought pass, unvoiced.
I got up once my hard-on went down enough for me to walk, and stopped by the ship's pharmacy for some Dramamine, hoping that Jessica would feel good enough after taking it for me to get some of her pussy. I was really hot for some sex after Anita's come-on. When I opened the door to our room, Jessica was putting on her bikini, standing five feet away was Anita, I couldn't believe it. Jessica just looked me over and smiled.
"Ben, I hope you don't mind that we played a little joke on you. I told Anita that you didn't fuck around. She wouldn't believe me. She said that she had never had a man turn her down before. By the way, Ben, you can thank Anita for the cruise, she's the player who won the tournament."
I think I know exactly what kind of "tender loving care" Jessica has been providing on the road. Anita laid on the bed and stretched out, arching her back and purring like a kitten.
"I was sure that you were going to follow me after I told you that your wish was my command. When you didn't come, I ran down and told Jessica. I asked her if we could all get together for real, that little scene down by the pool turned me on so much, you have no idea."
"That's how you knew my name," I said, as I felt my hard-on starting to return with a vengeance.
"So Ben, how about it?" Jesica challenged. "I've been thinking about Anita ever since I flew home, and I can tell that you are as turned on as I am. What do you think about both of us having her? After all, if we share it's not really cheating right?"
I didn't say anything, I just lowered Jessica to the bed. As we kissed, I could feel Anita licking my cock through my swim trunks, finally she pulled it out and began sucking it. Jessica joined in with Anita, both of them licking my hot and throbbing shaft, I finally pulled Anita's pussy up to my face and began to gently lick at her mound before spreading her nether lips and flicking my tongue over her clit, in seconds my chin was covered with her tasty juices. Jessica told me to roll over onto my back so that she oculd ride my cock, while I was eating Anita out, so I rolled over and had Anita sit on my face. Jessica mounted my cock and started fucking me furiously, her sex tight, hot and pulsating around me as she rode me for all that she was worth. Anita reached back and started to finger Jessica's clit as she started to climax, her breath coming in great gasps. I was so blown away by these two lovely ladies that I couldn't come, giving myself heroic sexual stamina. Jessica came with a scream, grabbin Anita's breasts and pinching her nipples lightly as wave after wave of pleasure flowed over her magnificent form.
"Anita, you've go to take a ride on him. God, I think this is the hardest that he's ever been."
Anita raised herself off of my face, sliding back and easing her tight aroused sex onto me. It felt so very good having that unknown pussy on my cock that I grabbed Anita's slender hips and pulled her down onto me as hard as I could, after a few minutes of grinding away lustily, I began caressing her high, firm breasts and leaning forward, I took her nipples into my mouth, ,one at a time, teasing them with my greedy tongue. Jessica laughed and pushed me back onto my back.
"Don't forget to share," she said, as she began tenderly kissing Anita's full moist lips, after a few minutes of tongue wrestling, she dropped down and started to lick both my cock and Anita's pussy.
Jessica slid two of her fingers into Anita's mouth. Anita moaned as her senses threatened to overwhelm her. As Jessica sensed the arrival of Anita's orgasm, she slid her fingers out of Anita's mouth, and reaching around slowly pushed them into her bucking ass. At that very pleasurable intrusion Anita started to cum, quivering, moaning, whimpering and gasping aloud, as I felt Anita's body tense up and her pussy begin to milk my cock hungrily, I lost control and groaned as I buried load after load of hot creamy white cum deep within her pulsating sex. It was so very good that we kept riding, just enjoying the wonderful sensations. The three of us lay intertwined together on the bed, waiting until we were ready for another love-making session.
I have come to believe the old saying "The couple that plays together stays together."
If you enjoyed this story, share it!
(Visited 462 time, 1 visit today)