Share this story:
WWF in the Raw pt. 1
by Kip Carson
It was an exhilarating evening for the stars of the World Wrestling Federation, and the main event was taking place. Mankind was fighting Triple H for the world wrestling championship belt. Little did the fans realize, but there was alot more excitement backstage than there was in the ring. Chyna, and Miss Kitty, her sexy little companion, had just entered Chyna's dressing room. Chyna had just kicked Bad Ass Billy Gunn's ass, and was hot and sweaty. Miss Kitty was still holding Chyna's intercontinental belt in her well manicured hands. Miss Kitty was dressed in one of her usual sexy outfits, which revealed a majority of her beautiful breasts. Chyna was stripping off her clothing, and stood there nude. Her muscular body was wet with sweat, and very shiny. Miss Kitty stared in awe at Chyna's fantastic body. Chyna's breasts were huge, and well defined, in spite of her large muscular frame.
Chyna's nipples were large, and erect. Her pussy was trimmed almost bare, due to the outfits she wore, she kept it this way. Miss Kitty could see Chyna's swollen pussy lips, as she stood there with her muscular legs parted. Miss Kitty felt her own pussy dampen as she stared at Chyna. Chyna walked towards the shower, and Miss Kitty watched as her perfect ass swayed back and forth. Chyna turned on the water, and began lathering up her tanned body. Miss Kitty watched her mentor soap her perfect body, and her own hands slid between her legs. She slid her hand beneath her skirt, and one of her fingers slid inside of her panties. Her pussy was so wet, and hot. Miss Kitty moaned as her finger slid against her wet pussy lips.
"mmmm, GOD" she softly moaned.
Her eyes remained glued to Chyna's naked body in the shower, as she began rubbing her clit. Miss Kitty came quickly, and was still shaking as Chyna stepped from the shower. "Hand me a towel" Chyna barked at Miss Kitty. Miss Kitty's nervous hands reached out with the towel. "Want me to dry your back for you?" the sexy Miss Kitty asked. "That'd be nice" Chyna said. Miss Kitty rubbed Chyna's large muscular back with the soft towel. Chyna suddenly turned and faced Miss Kitty. Miss Kitty still held the damp towel in her hands.
Chyna pulled Miss Kitty towards her, and her large breasts rubbed against Miss Kitty's face. Miss Kitty eagerly took one of Chyna's large hard nipples between her lips. Chyna moaned as the sexy gal began nibbling on her sensitive nipple. Miss Kitty's hand quickly slid between Chyna's muscular thighs, and she touched the superstar's pussy for the first time. Her clit was large and throbbing. Chyna moaned as Miss Kitty's finger rubbed her swollen clit. "Oh yes" Chyna grunted. Miss Kitty brought her finger to her mouth, and tasted Chyna's hot pussy. "God, you taste incredible" Miss Kitty purred.
Chyna pushed her to the floor, and Miss Kitty's mouth found her hot pussy. She ran her tongue across Chyna's wet pussy slit, and parted the thick lips with her small fingers. She gazed into the pretty pink hole, and quickly thrust her tongue inside. Chyna grunted as she felt Miss Kitty's wet tongue wiggle inside of her warm pussy. "Oh yes, eat me baby" Chyna moaned. Miss Kitty's tongue slid against Chyna's throbbing clit, and she furiously licked at it in small circular motions. Chyna thrust her pussy against Miss Kitty's mouth, grunting as her wet tongue worked wonderfully on her sweet pussy.
"Oh God girl, you're gonna make me cum!" Chyna yelled. "Mmmm" Miss Kitty moaned. Chyna grunted, and her pussy erupted. Miss Kitty hungrily lapped at the juices as they gushed from the superstar's tasty pussy. "Oh yes" Chyna moaned. Miss Kitty continued licking Chyna until she came again. Chyna pushed her from her sensitive pussy, still moaning. Chyna picked Miss Kitty up, and held her above her head, she lowered Miss Kitty until her crotch rested against her face. Chyna's tongue slid against Miss Kitty's wet panties. Chyna softly moaned, as she tasted the lingering flavor of Miss Kitty's earlier orgasm. Chyna quickly ripped Miss Kitty's wet panties from her body, and they fell to the floor. Chyna's tongue worked it's way inside of Miss Kitty's tight pussy.
Miss Kitty was so excited as the large wrestler held her in the air, with her pussy against her mouth. Chyna expertly ate Miss Kitty's magnificant pussy, making her cum very quickly. Miss Kitty groaned, and yelled loudly, as she came. Her hot pussy juices ran down Chyna's chin, and some of them dripped onto her large breasts. Miss Kitty's body shook violently, as she exploded against Chyna's wet tongue. Chyna devoured every drop of Miss Kitty's hot, tasty pussy juices, making her cum again with her talented tongue. Miss Kitty ground her pussy against Chyna's pretty mouth, her hot juices gushed rapidly from her pretty pink pussy.
Miss Kitty moaned loudly, and begged Chyna to stop. Chyna carefully lowered Miss Kitty back to the floor. Their tongues met in a wild frenzy, and they passionately french kissed. They stood there with their tongues darting playfully inside of the other's mouth, while fingering each other furiously. They both came simultaneously, and stood there holding one another tightly, until their orgasms subsided.
"Oh God, you are so hot" Chyna whispered into Miss Kitty's ear. "God, I love you, Chyna" Miss Kitty seductively whispered back.
Meanwhile in another dressing room, Terri Runnels, the manager of the Hardy Boys, stood in front of Matt and Jeff, slowly removing her top. The Hardy's watched with glee as the short, pretty blonde tossed her top to the floor. Her perfect, firm breasts stood proudly, her tiny nipples very erect. She was now playfully raising her skirt upward, and the brother's watched as she showed them her tiny white cotton panties. Terri seductively slid the skirt off, and stood before them wearing only the tiny panties. Matt and Jeff inched closer to Terri, both filled with lust. Their cocks very hard, and pressing against their baggy pants. Jeff gripped Terri's panties, and he tugged firmly, pulling them from her petite frame. He slid between her legs, and pressed his face against her shaved pussy. Terri moaned, as he began kissing her wet pussy slit. Matt was now standing before her naked. His erect cock a little over 7 inches long, but quite thick, and pretty.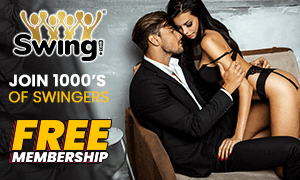 Terri quickly opened her mouth, and accepted Matt's cock between her soft lips. Matt moaned as Terri began taking him deeply into her mouth. She hungrily sucked and licked on his pulsating cock. Jeff was licking at Terri's wet swollen clit, as he began fucking her with 2 fingers. Terri grunted as his fingers slid deeply inside of her wet tight pussy. His tongue massaged her swollen clit, making her tiny body quiver. Matt moaned loudly as his cock head slid against the back of her throat. Terri really knew how to suck a cock, and was making Matt feel so good. Terri grunted loudly as she climaxed against Jeff's mouth. Jeff slurped loudly, as he swallowed her tasty pussy juices. Terri moved her mouth faster and faster on Matt's cock, tasting the sweet precum as it oozed from the swollen cock head.
Jeff removed his mouth from Terri's hot pussy, and she felt his thick cock head as it brushed against her wet pussy. She thrust against him, and his cock slid into her. Terri moaned, and gyrated her hips, until she felt all 9 inches of Jeff's thick cock inside of her. Her mouth moved furiously on Matt's cock, and she lightly cupped his balls. Jeff moved his cock rapidly as he fucked her tight, wet pussy. Terri came quickly, and her pussy tightly gripped his cock, as her pussy spasmed around him. Matt moaned loudly, and his cum erupted inside of her mouth. Terri tried to swallow all of the precious fluid as it shot from the throbbing cock ,but some of it dribbled down her chin.
She held his cock tightly in her hand, keeping just the head in her mouth, and furiously jerked him off, milking more of the sweet cum from his wonderful cock. Jeff began moaning and she could feel his cock pulsate inside of her, she removed her mouth from Matt's cock, and yelled, "Please cum in my mouth" to Jeff. Jeff quickly removed his cock from her wonderful pussy and as the head slid into her mouth, his cum shot against the back of her throat. Terri moaned, and she held his thick cock in her hand, jerking him wildly. Jeff moaned loudly, as his cum splashed inside of her hot mouth. Terri continued to suck him until the last of his cum oozed from his massive cock. "Oh GOD boys, you are so hot" Terri softly moaned. Jeff and Matt looked at the petite sex goddess, and smiled.
"Mmm maybe later, you might be up for a little double pentetration, huh?" Jeff asked. "Mmmm you know it" Terri softly whispered, still tasting the mixture of their cum in her mouth. Suddenly there was a knock at the door, and the door swung open. Terri gasped as she looked at Kane, the big Red Machine standing there. Kane eyed her sweet body up and down, and Terri could see the massive bulge between his legs, as he became excited. Kane grunted, and entered the room. He began stripping off his red outfit, and Terri moaned as she looked at his monstrous cock. It was close to 11 inches long, and quite thick. Terri's mouth watered, and she crawled towards him. Her mouth quickly found his cock, and she devoured him. She hungrily worked on the head of his monstrous cock, and Matt and Jeff became quite excited as they watched her take Kane's enormous cock deeper and deeper into her mouth.
Jeff slid beneath Terri, and his cock head found her wet pussy, and he quickly entered her. Matt , slid behind Terri, and began working his spit against her ass hole, lubing it up. He began to work a couple of fingers into Terri's ass, and she grunted. He got her ass wet and open, and his cockhead pressed against the puckered hole. Teri moaned as Matt's cock began sliding into her ass. Kane's cock was buried deeply into her throat, and she worked the massive memeber to it's impressive foot long length. She held the shaft tightly, and slowly stroked him, as she sucked him, savoring his flavor. Jeff and Matt worked in unison, fucking both of Terri's holes, making her grunt and groan. Her ass was so tight, and Matt came quickly. Terri grunted as she felt his hot cum splash into her ass hole. Jeff also came, and his cum exploded into her tight wet pussy. Both Hardy's fucked her furiously as their cum filled both of her holes. They thrust into her until their cocks beg! an to soften.
As the brother's slid from her holes, Terri knew she had to feel Kane's monstrous dick inside of her, and she slid her mouth from the enormous cock. "Oh Kane, fuck me baby" she grunted. Terri got on her hands and knees, and Kane knelt behind her. Terri yelled loudly as he violently rammed the entire length of his cock into her tight pussy. She felt as if she were being ripped in half, but it also felt good. Terri groaned and yelled, cumming wildly as the big Red Machine fucked her mercilessly. "Oh GOD, YES" she yelled, cumming again. Kane felt her tight pussy clamp around his cock like a vise, and he grunted loudly, and she felt his cum squirt into her pussy. He filled her pussy with massive amounts of cum, grunting loudly. Terri came again, and again.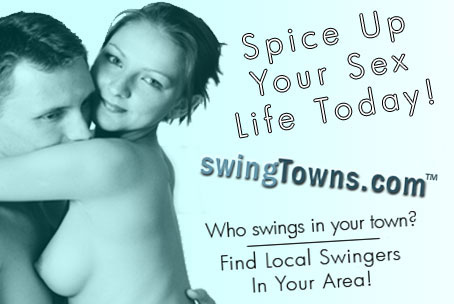 Kane fucked her for a good 10 minutes longer, his cum still oozing from the monstrous cock. Terri moaned and grunted loudly. Kane finally began slowly sliding his cock from the confines of her tight hot pussy. Terri moaned, and collapsed to the floor, her pussy aching, and throbbing. Cum poured from the pretty shaved pussy, and she lay there moaning loudly. Kane slid his pants back on, and left the room quickly. Jeff and Matt looked at each other and laughed. Terri's body still quivering, as she lay in a pool of white sticky cum.
MEANWHILE in another backstage area……….to be continued………
If you enjoyed this story, share it!
(Visited 2,142 time, 1 visit today)