Share this story:
(or how i spent my summer)
by Ed Dippus (aka Fast Oedie)
It started out simply enough: a family camping trip to a hilly region in a neighboring state. But Dad neglected to check out the weather report (as dads will) before we set off. During the four-hour trip over back-country roads far from civilization, the skies grew steadily darker. Within minutes of arriving at a remote campsite, we found ourselves abandoning the setup of our tents and gear and scrambling for the only shelter available, our four-wheeler, as the skies opened. Luckily, Dad and I had the presence of mind to cover our belongings with the tents before ducking for cover. Unfortunately, however, we were all soaked to the bone by the time we reached the truck.
So there we were, peering glumly through the downpour at our stuff. My sister, Karen, knew better than to criticize Dad, so she started on me, instead. "Nice job, Kevin. Now we're all soaked and you left the extra clothes out there."
I would have punched her, but she was in the front passenger seat and I was on the driver's side in back and I would have had to reach across my Mom next to me to get at her.
"Never mind," my Mom said as my Dad grumbled under his breath. We were all left alone to our thoughts as the rain kept on, and on, and on. I turned around to take inventory of what we did have in the truck and came up with 1 tattered old beach blanket (with sand), a wind breaker, and an old canvas tarp. Everyone was starting to shiver, but my Dad refused to turn on the truck. "If we run this heater for any length of time we won't have enough gas to get back down the mountain," he informed us.
"Well, I've had about enough of these wet clothes," Karen announced, and started to unbutton on her shirt. I stared, mouth agape, but before she opened it, she whirled, snatched the windbreaker out of my hands and said "Turn around you pervert, while I put this on."
I gulpingly did so, while I heard Dad say "What about me?"
"Oh Daddy, you've seen me naked before."
I heard my Dad kind of gulp, then he said "But, umm, you've really grown up, now."
"Okay, all finished," she said. "Here, shithead, spread these out behind you." And she tossed me her jeans, shirt and (gulp) bra. I could only see the windbreaker from here, but Dad must have been able to see her panties.
Now, I hadn't thought about my sister naked before, but the image was definitely coming to mind now, and I realized it would have been a very exciting thing. I imagined her 18-year-old body, slim, supple, with full breasts. I had never seen them before, but my mind filled in the details from clues I had: Karen in her nightgown, Karen at the beach, Karen in a tank top. Karen naked suddenly seemed like a very fine thing. Karen cupping her tits, Karen sucking a cock, Karen…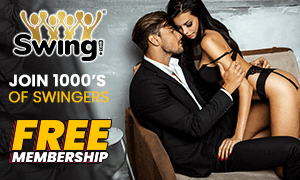 "Kevin?"
"Huh, what?"
"I said, your sister has the right idea. Would you please hand me that tarp and turn around."
"Yeah, sure."
My MOM naked, now there was a mind-blower. She was 42, but still trim, with full hips and, from what I could tell, firm, full breasts. I started fantasizing about her next, but with audio as well, since I'd often heard her passionate moans as she made love to my Dad. Within a few minutes, I had the all clear to turn around again. In the meantime, Dad had taken the blanket and I was left with nothing. So I stayed in my wet clothes with the rest of my family down to their skivvies but warmly wrapped up. With a shrug I turned to the window and tried to sleep.
I must have been asleep for an hour, it was fully dark outside, and I woke up shivering in my still wet clothes. Figuring that neither they nor I would dry with me still in them, I stripped to my shorts, huddled back up on the seat, and tried to get back to sleep. But I was still cold, so I snuck a portion of the tarp away from Mom and tucked my legs under it. As I tried to settle into a comfortable position, I managed to glance over at my sister asleep in the front. She was leaning against the door with her head back and hugging her knees to her chest. I noticed her panties pulled up tight against her crotch. Leaning a little closer, I felt I could see the lips of her pussy clearly outlined against the thin nylon!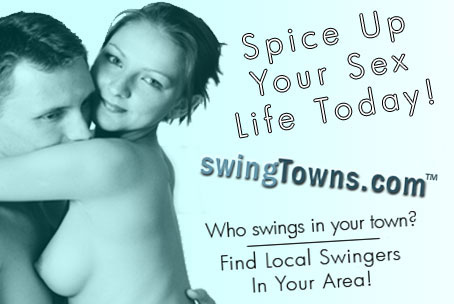 I settled back into my corner of the back seat and, despite the incongruous situation, took the opportunity to surreptitiously rub my hard-on through my shorts. I figured that, with luck, I could bring myself off and no one would be the wiser. But as I really started to get into it, my Mom stirred next to me on the seat, awakened by the vibrations. So I shut my eyes and pretended to be shivering (not much of a stretch.)
"Kevin, honey," she whispered gently, shaking my shoulder.
"Huh?" I asked, fake sleepily.
"Come here. You're shivering so much it woke me up. Share this tarp with me."
"OKAY!" I thought! "Ah-huh" I mumbled, acting nonchalant.
I snuggled under the tarp, up against her bare shoulder. Here I was, mostly naked under covers with my mostly naked Mom, but honestly my first feelings were of relief at the blessed warmth I found there. But as soon as I started to get warmed up myself, my throbbing hard-on reasserted itself. Feigning sleep, I assessed our positions. She was sitting up, her feet on the floor, but leaning kind of away from me and against the wall, with her arms crossed. I had my legs curled up behind me, with my head on her shoulder and my knee touching hers. My right hand lay on the seat between our thighs, my left held our tarp up under my chin. My mind was whirling, trying to find some way to take advantage of this. But destiny took a hand, literally.
I was slowly pressing my right hand onto her thigh, pretending to snuggle in closer to her. My plan was to have it end up 'innocently' resting on top of her thigh. Later, too, I would try to drop the tarp a little so I could get a gander at those tits. But before I had any chance to try any of this penny-ante perversity, Mom reached over and patted me on the thigh (pat-pat) just a little gesture of affection. But as she drew her hand back, her wrist brushed against my hard-on. Gasping, she froze. But I instinctively sighed and pretended to still be out cold. I couldn't believe it when she hesitated, then gave me another pat (pat-pat), this time right on my dick!
I nearly jumped her right there, but kept up my charade. My dick had its own ideas however, and jumped when she touched it. I couldn't believe this, this was too good.
Tentatively, she rested her hand directly on my dong and rubbed it slightly. I still played asleep. As she was still rubbing me ever so gently, I felt her other hand drop down into her lap, very close to where mine had been wending its way. Soon I could feel other rhythmic motions. Get this: my Mom was rubbing us both off!
Soon, I felt it was time for action. "Oh, Mom," I breathed in her ear. She froze, but the incriminating fingerprints were still on my hard-on. "That's so nice," I said, "don't stop. Keep going."
"I can't," she whispered, "I shouldn't. I'm so sorry." She started to pull her hand away. I gripped her wrist gently, though, and pulled her back to my rod.
"Why not," I whispered. "It feels good, I need it, you need it. Who's to know." She still hesitated, so I reached down with my other hand, placed it over the one in her lap, and massaged her fingers into her crotch. With a feathery soft moan which nearly made me cum on the spot, she grasped my rod again and we masturbated each other silently under the tarp.
Pretty soon, I slipped my fingers inside her panties, and she slipped hers inside my briefs. Skin on skin, the game got better. Soon I had one finger in her pussy and one on her clit. Shortly after that, her ministrations on me ceased as she neared her orgasm. But I didn't mind. I slid my right hand up to caress her left titty, while my left hand redoubled its efforts in her quim. I bent down and pulled the nipple toward my mouth. As I sucked and licked that turgid bit of flesh, I felt Mom's whole body quiver, tighten, then relax as another of those tremulous sighs announced her climax.
She came down a bit, then, but was still pretty hot. We kissed deeply, very deeply, with tongues slamming down each others throats. Both my hands pulled at her motherly titflesh, as both hers dropped into my lap to stroke me. But she didn't waste much time with that. Throwing caution to the wind, she lowered her head into my lap and swallowed me alive. It wasn't long before I felt my nuts tighten. Mom seemed to sense my impending climax, and increased her pace. I rewarded her efforts with about a gallon of jizz. It caught her on the upstroke and filled her mouth to bulging. She swallowed quickly and slammed me deep into her throat, where her incredible muscles milked me dry. When she raised her head again, she had an insatiable gleam in her eyes. A trail of my cum flowed down her cheek and dropped onto her boob. She reached down, scooped it up with a finger and sucked it into her mouth. I was instantly hard again.
"Fuck me," she whispered.
"But Mom," I began to protest, and cast a glance toward the front seat. To my horror, my Dad's eyes met mine. He looked me right in the eye and I felt my life about to end.
"Fuck her," he said.
I looked back at Mom. "Fuck me Kevin. Come fuck Mommy."
I heard sucking sounds coming from the front seat. They ceased abruptly and Karen's head popped up over the seat. "Fuck her, Kev." she said.
I guess it was unanimous!
If you enjoyed this story, share it!
(Visited 219,135 time, 294 visit today)