Share this story:
Personal Service
by Ben
I met Julie at the warehouse business where I work she came bursting through the door at closing time one cold December day, saying that she desperately needed a storage unit. I sold her one , and since she was by herself and had a carload of boxes, not to mention the fact that she was incredibly sexy.I offered to lend her a hand and help her unload her stuff and set up the storage unit. She thanked me profusely.
We talked and laughed as we moved the heavy boxes, I was really beginning to like her. When we finished, I invited her back to my place for a drink, since her apartment was a bit of the shambles. As we drank beer on the couch,chatting about our lives and interests, I noticed that Julie was rubbing her neck. She said that she had strained a muscle lifting boxes. I offered to massage her neck. Though my offer was made innocently enough,I must confess that I couldn't completely stave off the ideas of rubbing much more than just her pretty neck.
I began rubbing her shoulders, working my way along the long muscles of her back. Her body relaxed under my gentle touch, and she groaned with pleasure. Suddenly she turned around and gave me a long look , asking if I had any lotion. I went to get some, when I returned she was lying face down on the floor, naked from the waist up, Her long dark hair flowing over her shoulders.
She winked at me with a twinkle in her eye, raising her torso off of the floor just enough to give me a glimpse of her champagne glass shaped breasts, with their long nipples standing at attention. I needed no more encouragement from this beautiful woman, so I proceeded to pull off my shirt and kneeling began to warm the lotion up between my hands.
I gently rubbed the lotion into the smooth skin of her back and shoulders, moving lower until my fingers grazed the top of her jeans at the rise of her ass. I slid a hand beneath the waistband of her panties and began to kneed her ass cheeks, which prompted her to grind against my hands. I reached around to undue her jeans and she lifted her hips to accomadate me.
I slid her jeans and her tiny pink bikini panties over her shapely ass and down her long legs. Then I proceeded to rub lotion into her satin smooth skin. I took my time, wanting her to enjoy every second of the sensual massage before I moved on.
I began kissing the soles of her perfect little feet, then worked my way past her ankles and up to her calves. I could tell by the way her thigh muscles were tensing that she was getting very aroused by my tender ministrations. I slowly kissed up the inside of her thigh and along the bottom of her ass cheeks. Julie raised her body to give me better access to her moist center, upon which I began to kiss hungrily. I ran my tongue slowly along her outer lips down to her tart and puckered little ass ,than dipped inside to taste her special nectar. Savoring every delicious oral sensation.
Julie slid onto her knees and ground her cute little ass against me when I period in on her clitoris, pushing her moist and steaming pussy against my hungry face and tongue. After several long and lovely minutes of steady tongue fluttering, I felt her leg muscles begin to twitch and and spasm and knew that she was very close to an earth shattering orgasm. Without missing a beat I, I moistened a finger and begin to lightly rim the outer lips of her asshole. Julie began to howl and shudder in the throas of her passions tide as wave after wave of orgasmic pleasure washed over her nubile and ripe little body . The added sensation of my finger being inserted into her ass pushing her over the edge.
I kissed my way back up her spine, and when I reached her neck she turned her head and kissed me deeply, thanking me with her fluttering tongued. She then licked her way down my neck and and chest, nipping at my nipples with her sharp little teeth, before moving across my stomach, dipping her tongue into my navel. She paused to pull off my jeans and underwear, unleashing my rock hard maleness, which was glistening with heavy drops of pre-cum. Julie took my throbbing cock into her hands and began streaking steadily, brushing the tip against her nipples.
She flicked her hungry wet tongue across my cock head and swirled it's tip sown my shaft, paying special attention to the sensitive underside. Then she started using long, wide strokes, as if she was licking an ice cream cone, pausing occasionally to flicker her tongue around my balls and engulf them in the warm haven of her mouth. Finally, she took the totality of my shaft into her mouth in one smooth motion. She deep throated me for several minutes, increasing the amount of suction with each hungry pull of her greedy mouth, her tongue fluttering against the head and underside of the shaft. One of her hands kneaded my balls while the other formed a tight ring around the base of my cock.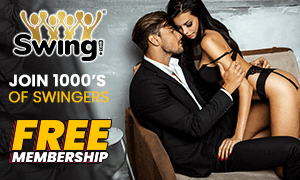 After a few more minutes of this incredible sensation, this welcomed oral assault, I felt that old familiar tingle begin deep within the center of my being. Julie moved with increased passion, sending me over the edge, with a groan that released weeks of pent up sexual tension, I came, pumping what seemed like an endless supply of hot jetting come into Julie's waiting mouth. She swollen every drop, than kissed the last few droplets off of my shaft before moving up to kiss my waiting lips, letting me taste our mingling fluids.
We snuggled quietly for a time, then Julie rolled me onto my belly and straddled me, rubbing lotion into my shoulders as I had done with her. Her touch was heavenly and I began to relax, letting her work away any remaining tension out of my muscles. It wasn't long until my passion's flame was re-ignited. I pressed back against her moist and steaming pussy, bucking lightly, she responded immediately, spreading her legs wide and grinding herself against my flushed and tingling skin.
I rolled onto my back, keeping her on top of me. My greedy mouth found a nipple as I raised her hips and settled her onto my re-awakened and throbbing member. She gasped and moaned as she slid slowly down the shaft, her hungry pussy engulfing it completely.
She kept her legs spread wide as she ground her pelvis against my heaving and thrusting pelvis, sliding up and down, her hips moving in tight little circles, angling for as much of my cock as she could embrace within her sodden moist center. I kept nibbling her neck and sucking her erect nipples, I could feel her warm juices overflowing her pussy and trickling down around my balls.
Julie began to grind harder after a few minutes, grabbing me by the hips and slamming her pelvis against mine, her body swept up in an abandoned frenzy of sexual passion. I clutched her firm ass to me with both hands and pulled her down, holding her velvety and nubile form against me. Suddenly she began to shudder, her inner muscles contracting steadily around my throbbing member as wave after wave of stratospheric pleasure broke over and through her. She jerked her head violently from side to side, whipping me with the long strands of her hair, bucking her hips against me in wild abandon, coming, coming, coming.
Julie knew I hadn't joined her in her orgasmic heights,and so rolled us over, keeping me firmly inside of her. I pulled her long legs up against my shoulders and began to fuck her with long, deep, flowing strokes that almost, bet never quite, withdrew fully from her moist and ravaged pussy. I continued to thrust deeper and harder, probing the innermost recesses of her being. Julie met each thrust with one of her own until suddenly she pushed me away and got onto her hands and knees. She raised her perfect ass and shoved it toward my glistening cock, resting her head and arms against the soft thickness of the oriental tapestry that resided beneath us.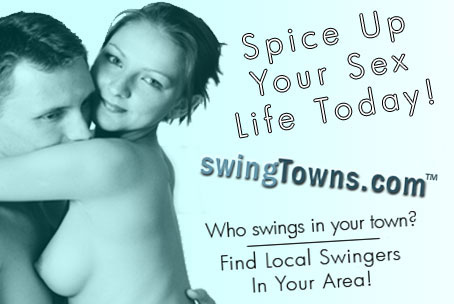 I entered her in one smooth stroke, grabbing her ass cheeks and spreading them wide to watch myself being, seemingly, eternally engulfed in the wet recesses of her pussy. The animal scent of our lovemaking invaded the core of my mind like a hot knife cutting through butter. Julie moaned and began plunging back against me in earnest. I soon abandoned all form, slamming into her, splitting her being with each deeply thrusting animal lunge. A feeling more powerful than any I could ever have imagined, an endless tearing of the very fabric of my soul began, as I arrived at the greatest heights of pleasure attainable on this physical plane, carrying Julie with me as we, in the throws of our passion, entered an almost spiritual joining . surpassing any experience I have ever known.
Julie and I have since made numerous attempts to recreate that evening. Who would have thought that offering a bit help and a friendly massage would have lead to this. Offering a little extra personal service paid off in spades.
If you enjoyed this story, share it!
(Visited 8,611 time, 2 visit today)