Share this story:
It was a hot summer day, and I walked over to my Uncle John's house. My parents didn't mind if I spent a lot of time with my Uncle. They felt that it was a good relationship for both of us. They sort of thought that it was better for me to hang around with family members than with the wild group I used to run with.
He was in the back yard, watering his specialty plants that seemed to make him so proud. He was wearing only an old pair of swimming trunks that were slightly faded and worn in places. It was his favorite pair, and he always seemed to feel more comfortable in them.
I was always uncomfortable when he wore them, because seeing him in them, especially without shorts, always turned me on all the time. Several times, just looking at him in them, I had to stop what I was doing and go to the bathroom and and rub my clit to where I came in heaving, wet gasps.
There were holes in the shorts. The shorts were so old that they had just worn through in several spots. They were short, and sometimes, when he squatted, I could see one of his big, hairy balls hang out the sides. Once, I even got a good glimpse of his dick head, fat and purple, poking out the side. Plus, there were holes in the seat, and the holes were getting bigger. From just looking, I could tell that my uncle had a very hairy ass. It seemed to be flecked with dark black hairs all over, just like his chest and stomach. God, my uncle was a sexy man!
One day, I decided that I would get a real, close-up look at what my Uncle John really had that remained partially hidden. His back yard was pretty private, with block walls one two side and a high, vine-covered fence on the other.
Before I left for his house, I put on some cut off jeans and a T-shirt. I looked in the mirror, and I decided that the jeans wouldn't do, I took them off and cut them at the hem. Then, I cut a line up each side and in the middle. I ripped them a little further up. I put them back on. I looked in the mirror and pulled them up. Yes, I thought. My pussy hairs were poking out each side. I turned around and bent over and looked through my legs at the mirror. What I saw really turned me on. My ass was visible, with my pussy lips clearly showing, downy hairs running down each side.
I stood and looked back in the mirror, and decided that the halter top didn't reveal anything. I twisted it, tightening it. There, I thought. The bottom of my tits were visible, and if I bent over, my nipples jumped into view. Ah, yes, I thought. Uncle John, I thought, you're gonna get a real surprise today.
I walked over to his house and found him in the back yard. He waved as I came around the side of the house, and strolled over and stood beside my uncle.
"The Isotoma is really coming in well," he said, "except it looks like there's a bit of snail damage over there." He pointed, and it was a perfect opening for me. I stepped over the little green leaves to where he was pointing, and bent over a took a good, long look at the questionable patch of Isotoma. It was a little green patch of fine, delicate leaves that he used as a ground cover between his stepping stones.
"Yeah, Uncle John, I think there's something wrong with these."
I could feel the air rushing around my pussy lips, and even in my ass hole. I was sure, he must be able to see me pussy.
I turned around, ostensibly looking at the ground on the other side. I quickly glanced at my tits. My nipples were visible. I loved it. I was turned on, just showing my goodies to my uncle. I was tingling all over. I was wet down below. I could feel the hot, tingling sensation in my pussy, and I could feel the cool air between my legs.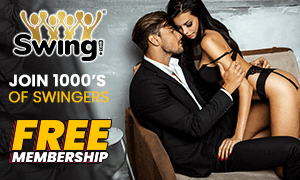 Still bent over, I glanced up at my uncle quickly. He stood there, motionless. He was checking me out.
I stood and walked back to him. "You're right," I said.
His voice was slightly choked. "Guess I'll have to spread some snail repellent."
"Can I help you do that?"
He nodded.
Spreading the repellent was easy, and I bent over really far, pulling my shorts even higher. As I bent, my ass was right in his face. I could feel his breath on my ass cheeks. God, I was horny!
I spun around, still bent over, and there he was, squatting, looking at me. His hard dick was poking out of his shorts. The purple head glistened in the sunlight, and there was a drop of cum right on the tip of it.
"Your cock came out to visit," I said.
He looked down and tried to adjust his shorts, pulling them one way or another. It just made things worse. His cock sprung up and poked him in the belly.
"Here, let me," I said. Before he could move away or say anything, I reached out and simply grabbed his cock, right at the base of it. I stroked upward on it, feeling the texture of the soft skin, the hardness of the meat right beneath the surface.
"What are you doing, Jenny?" he asked, his voice distant.
"Nice dick, Uncle John," I said. "I love the feel of it."
He didn't move away. He squatted there, looking at my tits.
I reached over with my other hand and tugged at the hem of his shorts, allowing one big hairy testicle to pop out of his shorts. I ran my fingers over and around it as I stroked him.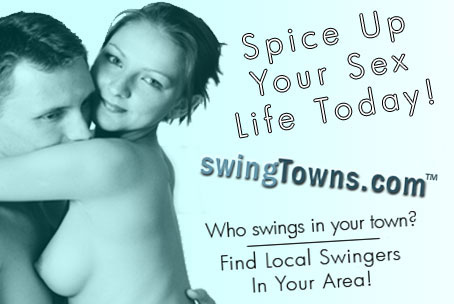 "Lovely balls, Uncle John. I want to touch them both."
I tugged more on his shorts, and then, his entire cock and balls flopped out. Big and hairy, his balls were quite a handful. I cupped them both in my hand, feeling the velvety smooth skin, and the thick black hair that seemed to be everywhere. I continued stroking his cock, and ran my thumb over the head of it, smearing the pre-ejaculate all over the head of it.
"Do you like that, Uncle John?" I asked.
"I love that, Jenny."
I leaned forward and kissed the tip of his cock. He sat down on the grass and spread his legs. I took the head of his dick into my mouth, swirling my tongue around and around the smooth, giant head.
He looked around. "We shouldn't be doing this out here," he said.
I was too turned on to care, but we got up anyway, and ran into the house. By the time we reached the sofa, Uncle John was naked. I pulled off my clothes in about two seconds and sat beside him on the couch. I reached over and grabbed his cock again.
"Fuck me, please," I said.
I lay on the floor and spread my legs, lifting them at the knees. My uncle had a perfect view of my wet pussy, waiting and inviting. He licked his lips, then got off the couch and lay over me. I could feel his lips on my tits, squeezing my nipples between them. I felt his cock press against my pussy, and suddenly, he entered my wet cunt. He thrust forward, and I was filled by my uncle's big, fat dick. I loved the sensation of the dick deep inside me, throbbing and thrusting.
"Fuck me harder, Uncle John," I whispered.
He began thrusting faster and faster, and his dick rubbing against my clit made me cum in no time flat. I could feel his dick jerking inside me, and spasms shook his body as he grunted. With several hard, final thrusts, his cock jerked, and he came. He filled me with hot juices as he came, and with each jerk of his hard cock, I could feel another load of jizz deposited deep inside me. He stayed in me for about a minute, then pulled out and relaxed. I could feel his cum dripping out of my cunt and running down my ass hole.
We sat there on the floor together for a long time.
"Do you think we killed the snails?" I asked.
He shrugged. "There wasn't any damage, really. I just wanted to see you bend over."
He turned to me with a knowing smile.
— Jenny W., CA
If you enjoyed this story, share it!
(Visited 129,484 time, 95 visit today)