Share this story:
Cruise to Nowhere
By BEN
The full moon cast it's silver glow upon the surface of the ocean. An ocean whose surface was laying as calm and quiet as my life had been for the previous three months. I had signed up for this single's-only cruise to nowhere; and after two days and three nights, I was still miserably alone. All of the eye-contact, all of the small talk and flirting had gotten me absolutely nowhere. The opportunities were there, games in the lounge and dinners at mixed tables, but none of the women I had talked to took any serious interest in me.
The majority of the women aboard were very attractive; but there was one woman in particular that I'd had my eye on. She was a beautiful blonde who often walked the deck in a hot – pink, micro-bikini. With every guy on the ship after her. She could pretty well have her pick. I didn't think that she would look twice at me and didn't even try to speak to her.
After several failed attempts at hooking up with other women, I limited myself to solitary walks around the deck and occasional, half-hearted participation in ship board games. Until the next to the last night of the cruise, that is.
Still pretty full from dinner, I passed on the evening brunch and went straight to the piano bar. The congenial ship-board pianist was just finishing her act. She bowed out to enthusiastic applause, and soft, recorded music wafted it's way out of hidden speakers. I turned toward the DJ and was startled to see the gorgeous blonde of the hot pink bikini, only now she was wearing a short denim skirt and a sleeveless denim blouse. This time our eyes met. We smiled and said hi. Her smile was unexpectedly warm and her greeting surprisingly cheery.
"Calling it quits already?" she asked as I started easing my way out of the nearly deserted lounge.
"Yeah," I replied. "I thought I would get some air. You?"
"I need to wind down," she said. "I'll probably be leaving soon myself. "See you around." I wished.
Instead of returning to my cabin, I decided to cruise the deck. Before long, I found a string of empty deck chairs facing the open sea, situated in a blind spot between the ship's lights. Finally, I was alone, and as I often do, I started talking to myself.
"You came on this cruise to meet women, you dope. Why didn't you meet any? Why didn't you just zero in on one and go for it? The worst she could have done was say no. . .Damn, why am I so tough on myself?"
"You know, that's a very good question" said a soft voice behind me. I turned to see the beautiful blonde. Her blouse was opened a few buttons now, and I could see the golden curves of her full breasts.
"I noticed you aboard since the first day we left port." she continued. "I smiled at you a few times, but you never came over."
I explained myself. "you were always surrounded by so many good-looking guys," I reasoned, "I didn't think you'd be interested in me."
"Oh, but I am." she said with a sparkling smile. "What's your name, anyway?"
"Ben," I said. "What's yours?"
"Melissa." she replied "Why don't we take a walk?"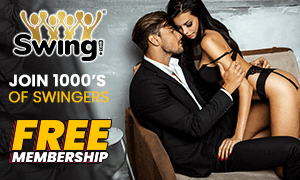 Melissa and I strolled along the deck and chatted about our lives, stopping at the bow of the ship. It was dark and peaceful where we stood and we both became silent, seemingly lost in our own thoughts. I sensed Melissa's warmth, then felt her breasts softness gently press against me. I turned and looked into her blue eyes, and then we began to kiss.
It was the most delicious kiss I had gotten in years. Soft as a marshmallow, sweet but not sticky. A delicate kiss that was full of desire. She reached behind my neck and pulled my face down to her neck, then across to the fabric pulled tight across her chest. I popped one more button and found a nipple with my lips and sucked on it ravenously, stroking her other breast through her blouse. Half closed eyelids changed her moonlit eyes from blue to violet as I opened the few remaining buttons on her blouse to bring both spectacular breasts into view. My hand reached for the other nipple, rolling it firmly between my fingers. She shuddered slightly, pulling me closer to her. I kissed her nipples and then explored the rest of her bosom with my mouth.
My hand and mouth were all over Melissa's face, neck and breasts when she wheeled around with her back to me. My arms locked around her torso and my hands caressed her breasts while I slid my tongue over and down her spine. Melissa's short shirt had ridden up over her slim hips, and I saw that she wasn't wearing any panties. My fingers slid through her trimmed bush to reach her sweet, pink treasure. Melissa's vulva was full, soft and very inviting. It's warm cleft welcomed my fingers with it's thick moisture. With my arms wrapped around her, I played with her pussy, stroking and combing the downy hair, fingers slipping in and out of her secret furrow.
Melissa leaned forward and spread her feet. I slipped down onto my knees behind her, my hands full of her hips. I gladly nibbled and kissed my way along the smooth, golden, globes of her ass cheeks. Her strong, shapely legs parted a little wider to admit more of my face into her sex scented vault until I was able to slip my tongue into the creamy slit of her pussy.
Still on trembling knees behind her, I tilted my head back and sucked her swollen clit between my lips. Melissa bucked against my face. "Eat me!" she cried out, grinding her pussy down onto my face. She rode my tongue and lips like a wild woman, artfully crafting an orgasm that hit her like a tidal wave.
Melissa had barely recovered from her orgasm when she was down on her knees and opening my pants. She dug out my cock and pushed me back against the railing for support. For a moment, she cradled my testicles in her soft hands and then took my cock into her mouth. She devoured my throbbing shaft with such wild abandon that I nearly came on the spot. Every stroke inside her mouth was intensified by a variation of touch or pressure by her mouth or hand. Right when I was on the edge of coming down her lovely throat, Melissa pulled away and said, "I want you inside of me." The next thing I knew, she pulled a foil wrapped condom out of her blouse pocket and turned back to me. She tore open the package and swiftly, but sensuously unrolled it onto my insistent cock.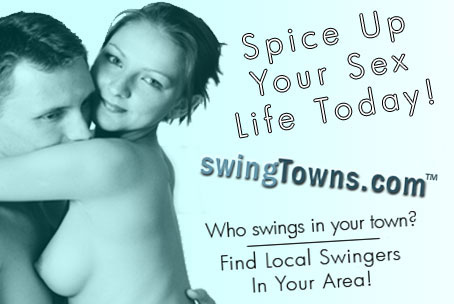 "Fuck me, Ben" Melissa demanded, turning her back to me and leaning forward against the rail. It didn't' bother either of us that we could be discovered at any moment. If anything, I think that it excited me even more. Melissa spread her legs and arched her back, swaying her ass back and forth, offering me her tempting charms. I leaned on the rail with one hand and used the other to insert my purple and swollen cock head inside her moistness. I rocked her dripping pussy, loving her tightness. Melissa arched back toward me and I responded by pounding into her with all of my strength.
My orgasm grew like a swelling wave inside of me. I jammed my cock inside of Melissa as far as it would go and let loose what seemed like a quart of semen. I heard Melissa's orgasmic screams in the distance of my foggy mind. I was too enveloped in the pleasure of my orgasm to determine who had come first. The two of us collapsed against each other, sated and exhausted.
The next and last night's seas were just as smooth as on the night before I had met Melissa, but neither they nor my life seemed flat anymore.
I still can't believe how lucky I was, or that the way to finally get somewhere was to hop on a cruise ship to nowhere.
If you enjoyed this story, share it!
(Visited 2,997 time, 1 visit today)