Share this story:
The Rightous Rev. Wilbur
By Ben
The righteous, reverend Wilber Jay entered heaven exactly sixty-nine seconds after the irritated diamond back he had been handling used the preacher's jugular for lunch. Wilber Jay didn't think much of his new home.
So, where are the streets of gold? He asked his angelic guide. Simple metaphor, my good man, answered the angel. No reason for gold, money doesn't mean anything here.
Hold everything. I worked hard for the cause all my life! I expect some kind of material reward. The angel looked concerned. You have a lot to learn about heaven. Yeah?, who's going to teach me? You?
Now the angel looked, if such a thing were possible in heaven, truly pissed off. Yes, I will teach you, but you aren't going to like it. Look below, to the land of mortals! Wilber Jay gazed down upon the earth while the angel spoke. Focus your attention upon this woman, the angel pointed to a blonde woman, the only passenger on a lush leer jet. Her thin-framed, European glasses didn't obscure her emerald green eyes or the classical beauty of her high cheek bones. Nor did her conservative attire hide her long legs, narrow hips and full breasts. It did, however, more than adequately conceal the growing wetness of her panties, the cause of which was the pair of polished silver BEN WA balls she was rhythmically clenching in her soaking pussy. The angel noticed she was on the trembling edge of an orgasm. He saw the tell, tale outline of her erect nipples, noted her fiercely controlled breathing. And observed the flush of her face. Wilber Jay didn't catch any of this.
The woman's name, said the angel, is Jane Rothwell. She is the CEO of a very prestigious Boston Law Firm. She makes more money than you did, which is quite an accomplishment, and her I.Q. is higher than you could count without eighteen pairs of hands in front of your face. She is traveling to a private Island hide-away in the equatorial Pacific to meet a friend.
Jane inhaled a soft groan as she reached her orgasm.
"Isn't she feeling well?" asked Wilber Jay.
"She's fine. Never looked better to me."
"Then why did she moan?"
"Warm up exercises." the angel replied.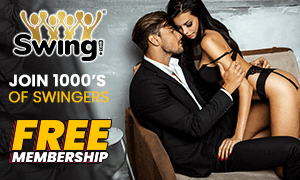 "What?"
"Muscle tone and all of that. Some muscles are more important than others you know." the angel explained.
"I don't understand." Wilber Jay said, confused.
"Patience! Look now to the Island where Jane is heading. What do you see?"
"There is a magnificent mansion situated on top of a cliff of black volcanic rock. The mansion is surrounded by a tropical forest and overlooks a secluded strip of white sand beach. The beach reaches into a shallow lagoon ringed by a choral reef."
"And inside the mansion?"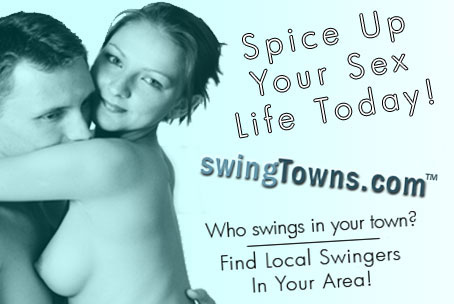 "There is a spa, a formal dining room, two huge master bedrooms, and a swimming pool. There is also a huge stone fireplace, though I doubt it ever gets cold enough to use it."
"No, but it often gets hot enough."
"On the equator?" asked Wilber Jay
"Your preoccupation with logic has clouded your reasoning. What else do you see?"
"A woman, long black hair, perhaps a hint of oriental features in her brown eyes."
What Wilber Jay failed to mention, although it wasn't above the angel's notice, was the fact that this second woman was so well endowed. She made Jane look almost average. The curve of her legs and thighs, showing through her tights, revealed her athletic physique. Currently, she was stretching out, doing splits on a thick bearskin rug. Her rich, black hair pooled behind her on the floor.
Her name is Nikki Reece. She is an aerobics instructor in Monterey, California. She fills a 38 D-cup without a trace of silicone. Sometimes the main-man gets a little carried away in his artwork. Not that I'm complaining.
The angel pulled a large stopwatch from the air and pressed the start button. Now that you have been introduced to dramatic performers, let's have some personal drama. The angel fast-forwarded time until Jane's leer jet landed, dropped her off, and left the two women in seclusion. The met by the pool and embraced, their deep kiss lingering long enough to cause Wilber Jay to blush. Arm in arm, they walked into the spacious house. Once inside, they separated and made use of the two master bathrooms to take showers and slip into the kind of clothes Wilber Jay had worked so hard, due to his asthma, to make illegal.
Jane finished first. She walked into the living room wearing a scarlet silk half-bra, which displayed the top arc of her pink aureole and only barely covered her nipples. Her crotch less silk panties hid neither the smooth roundness of her ass checks nor her pink pussy lips. Other than that, she wore only a short necklace of brilliant pearls.
"Ooohhh!" yelled Wilber Jay. "Look!"
"What!" said the angel, hurriedly looking around. "Where?"
"Jane! She has no hair between her legs! Is it some sort of birth defect?"
"What are you doing looking between her legs?"
"Er. . . well. . . ugh. . . it's kind of hard not to look."
"Damn straight it is. If you had spent more time looking at people's crotches than their wallets, you would have been a lot happier. The boss took more care calculating the perfect dimensions of Jane's pussy than he did making the earth. Great masterpieces always take a little more effort. But you were remarking that Jane has no pubic hair. She shaved it off for Nikki."
"But, why?"
"Some people don't like hair in their dinner."
"What?" Wilber Jay asked.
"Just shut up and watch."
When Nikki made her appearance, she wore cherry, red lipstick and a white cotton g-string bikini brief that had the surface area of a very small butterfly. Wilber Jay took one look at her large, bare breasts and clutched his chest, hyperventilating. The angel gave him a concerned look. Don't have a heart attack on me here. If you die again, there's no place else to go.
"But she's. . ."
"Yes? And keep in mind that you're talking about the main man's handiwork."
Wilber Jay swallowed. "She's. .. ER. . .stunning. They both are."
"Aha! There may be hope for you yet."
Jane pulled a bottle of French wine from the refrigerator while Nikki lit a fire. The women sat facing each other on the bearskin rug in front of the fireplace. Jane sat with her knees apart, giving Nikki an unobstructed view of her shaven snatch. Her pussy lips were light pink and smoothly symmetrical. Wilber Jay, who couldn't seem to unglue his eyes from Jane's open legs, noticed for the first time a tiny silk cord dangling from Jane's pink slit. Nikki pulled the string, removing the silver BEN WA Balls. With a laugh, she struck a pose like a pampered roman empress about to eat a grape, then she licked Jane's honey from the balls. When they were dry, Nikki dropped them into their shared glass of wine.
Despise Wilber Jay's worst fears, that's as far as their play seemed to go. The two women talked well into the evening, laughing and sharing the secrets and events of their lives.
"For a while", Wilber Jay said, "I thought they were going to do something really unnatural!"
"What do you mean by unnatural? Paying forty bucks to slap two boards on your feet to see how far you can go down a snowy hill before getting castrated by a pine tree is unnatural. Love between people old enough to know what they are doing is not. And don't, for one second, mistake that Jane and Nikki are not lovers. Look at the way they catch one another's eyes when they talk, or at the way they openly stare at each other's bodies. They are completely gaga for each other. If it weren't for pin-headed morons, like your used to be, they could share their love in the open rather than hide it away on this island. You know what a bother it was for the boss to arrange this place for them?"
As the angel spoke, the two women's voices grew husky. Jane reached for Nikki's breasts, tracing Nikki's erect nipples with her fingers. In response, Nikki picked up the wine and tilted the bottle, spilling the chilled liquid over Jane's chest. Jane whaled from the shock of the cold.
"Oops", said the angel. "Looks like Nikki spilled the wine. Darn, better do something about that before it stains the rug."
"She did that on purpose!" said Wilber Jay. "Why?"
The wine is cold, but Jane's skin is warm from the fire. The difference in the two sensations leaves the skin incredibly sensitive. The merest caress is enough to send shivers through the body.
The wine soaked through Jane's bra and she pulled it down, revealing her tits. Her nipples were erect from the chilly wine, but Nikki quickly warmed them up, sucking on them, and swirling her tongue around Jane's aureole. Jane shivered and moaned softly.
"See what I mean?" Asked the angel. "We are not dealing with amateurs here."
Nikki poured more wine over her breasts. The clear liquid ran down Jane's flat stomach. Nikki followed it, kissing and licking the raised curves of Jane's ribs. Some of the wine soaked into Jane's panties, but most flowed down her inner thighs, mixing with her pussy juices. Nikki moved Jane's shoulders back until Jane was laying down.
When Nikki's mouth reached Jane's snatch, she worked around it, careful not to let her tongue touch Jane's clit. Always such a tease, remarked the angel. At least she got the wine. A good solution, wouldn't you say?
"I. . . uh. . . "Wilber Jay was breathing hard.
"Yeah, I know. It makes me salivate, and I've been dead for three centuries."
Nikki continued licking and kissing Jane's thighs, always just missing Jane's swollen button. Jane began moving her hips to reach Nikki; but she could never seem to touch her lover's tongue. Finally, unable to stand it any longer, she intertwined her fingers in her partner's hair and pulled Nikki's head to her pussy.
Nikki started slowly, brushing her lips across Jane's swollen clit; savoring the taste of Jane and the wine. She used her left hand to spread Jane's pussy lips, and pushed two fingers into Jane's slit. Jane's back arched off the rug, grinding her drenched pussy harder into Nikki's face and fingers.
Nikki moved her fingers in and out of her lover, fucking her with deliberate slowness. When she was her partner was close to coming; she closed her lips around Jane's clit and moved her tongue quickly over Jane's button.
Jane's breathing deepened; and then stopped. The muscles in her long legs went tight as she came. Her orgasms lasted several minutes; her hands pulling hard on Nikki's hair.
"Doesn't that sort of . . .well. . .hurt?" asked Wilber Jay.
"I doubt Nikki feels it. They are lost in each other. Have you ever been lost in anyone, Wilber Jay?"
"Not is so many words."
"I didn't think so."
Nikki lapped up Jane's juices, then pulled a pillow from the couch and set it under Jane. Nikki swirled her tongue around Jane's tight ass while Jane caught her breath. When her lover had rested, Nikki pushed Jane's legs back and open. Jane hooked her elbows around her own legs, holding them wide apart. With her hands gently massaging her shaven mound, Jane spread her pussy lips for her partner. Nikki grabbed her own large breasts and slowly rubbed her erect nipples across Jane's wet slit. Then rising slightly so Jane could watch her, Nikki licked Jane's wetness form her own nipples. Seeing that Jane was close to coming a second time, Nikki lowered her mouth to Jane and again used her tongue on Jane's pussy. Nikki worked her hands under her own panties and rubbed her own clit while Jane quickly came.
"They're just getting warmed up," observed the angel. "You know, originally the main man designed men to have multiple orgasms also. But nothing ever got done. A famine would come along and people would just say, Hey, we're going to starve anyway so fuck it. And that's what they did. The big guy finally had to make a change."
Back on earth, Nikki looked content to devour Jane's perfect pussy all night, but such was Jane's nature that she needed to give as well as receive. She sat up, pushing the pillow under her partner's head so Nikki could lie down in comfort. Having already been warmed up by Nikki, Jane was less patient. With no foreplay, she fairly attacked Nikki's large breasts with her lips and tongue.
"Wow," said the angel. "Right to the point. No beating around the bush there."
Wilber Jay looked at the angel blankly.
"Hey!" said the angel; slapping Wilber Jay on the back between the novice's wings. "It was a joke. Beat around the bush, get it? Lighten up, will you? This is heaven, you can relax."
Jane used her hands to cup Nikki's tits. She alternated between sucking hard and gently nibbling her partner's erect nipples. Her fingers moved down and rubbed Nikki's panties. The shifting fabric across Nikki's clit soon had her moaning with pleasure. As Nikki became more aroused, Jane slipped her hand under Nikki's panties and stroked her pussy.
"I swear ", said the angel, "They ruin more pairs of panties that way. Stretches the elastic to the point of uselessness, don't you know?"
After giving each of Nikki's tits a good tongue-lashing, Jane moved her oral attention further south. As she worked down her partner's firm body, she pulled her necklace from around her throat. When she reached Nikki's slit, she pulled aside the stretched panties; using only her tongue, she worked the pearls over Nikki's budding clit. Still using her mouth, she pushed the beads, one at a time, into Nikki's slick pussy. When only one bead was left, Jane slowly began to suck them out, relishing the flavor of Nikki's juices. The smooth pearls rubbing in and out of Nikki's pussy soon had her quivering. Nikki let out a short moan with each breath she took in. Up in heaven, Wilber Jay's eyes were wide open.
Nikki's orgasm built quickly, and she hastened it by rubbing her nipples. Then she was coming, begging Jane to fuck her with her tongue. Jane obeyed, sticking her tongue as far as she could into Nikki's slit. Wilber Jay, who had witnessed one or two minor miracles during his life, couldn't believe what he was seeing now.
Oblivious to the eyes watching form above, Jane used gentle pressure to direct Nikki's willing body until Nikki was straddling her partner's upturned face. Jane ran her hands over Nikki's ass while her tongue worked back and forth across Nikki's pussy. When Nikki was close to coming again, Jane drew Nikki's hand to her own very wet slit, raised her hips and inserted three of Nikki's fingers. They cam at almost the same time; Nikki shouting with pleasure.
"I can't bear to watch this anymore," said Wilber Jay.
"Why?" asked the angel.
"Because I am in heaven, while they, by their sinful actions, are destined for a different place."
"Cut it out. You think the big guy is going to punish two people for falling in love?"
"You mean. . .?"
"Yes, they are both scheduled for here. I have already applied to be their guide, although I think they may have a thing or two to teach me."
Back on earth, Nikki had fetched a small disk, about five inches in diameter, from her handbag.
"What's that?"
"A two-speed vibrator."
"Two speeds?" asked Wilber Jay.
Hard throbbing and screaming ecstasy. Looks like they're going for the fast one tonight.
Nikki turned on the massager and sat it on the floor. She spread her long legs wide, and moved the massager until it hummed against her clit. After watching for several minutes, enjoying the sight of her partner's masturbation, Jane moved to sit on the other side of the vibrator, her legs over Nikki's. The two embraced tightly, their pussies rubbing against each other and the vibrator. Their hands brushed through one another's hair while they kissed deeply. They rocked over the wet massager, each of them working up to the next orgasm.
Abruptly, Wilber Jay's vision of the mansion faded.
"Wait a minute! I want to see what happens next."
"Well, said the angel, They'll sleep side by side tonight, then walk along the beach tomorrow. After a picnic lunch and a short session of nude tanning, during which some very interesting things will happen with the suntan oil, they will spend the afternoon snorkeling around the lagoon. I got a look at the big guy's script for them tomorrow evening, and let me tell you, the things they are going to do in the hot tub would melt your wings right off. It will all start when Nikki lets Jane shave her pussy. And then Nikki gets out her blindfold and chocolate syrup, if you can believe it, and then. . .well, what happens, will happen."
"My education will continue then?"
"I'm afraid not."
"But, how will I learn?"
"My instructions make it clear that you will neither observe nor participate in any more sexual activities for the rest of your stay here."
"But after the little bit you've just shown me, that would be hell."
"Hmm," said the angel. "Perhaps you did learn something. You know the greatest sin is judging others. Fortunately for you we are pretty forgiving up here. I tell you what. I can send you back to earth, then when you come back here, I think you'll enjoy it more."
"Yeah", said Wilber Jay with growing excitement, "That might work. I could learn all about sex then. Will I be the same person?"
"Only if you want to be."
"No. . . I have a confession to make. I always wanted to play the sax. Maybe even ride a Harley."
"I see", said the angel, "You want a full miracle. Still, that's our stock and trade up here. Your new role should give you ample opportunity to make up for your past life. Well then, back down to earth. And don't forget to spend your time making someone happy."
"One more thing", said Wilber Jay, as he started to fade. "I don't suppose you could, he paused and then made a quick gesture at his own crotch, Add a couple of inches as an educational aid?"
If you enjoyed this story, share it!
(Visited 1,230 time, 2 visit today)