Share this story:
It started innocently enough, after my husband left for work, my next door neighbor, Zoe, would come over for a cup of coffee. She always came over in her bathrobe, so I never bothered to get dressed either.
Zoe is a very attractive, divorced, twenty-three year old, with frosted blonde hair. We became fast friends, and before long our morning conversations turned to our sex lives.
I didn't have too much to offer. my husband and I have been married for twelve years, and sex comes more infrequently for us. Zoe, however, regaled me with very explicit stories of her sex life.
She had been dating quite a bit, and it seemed that each of her dates ended up in the bedroom. Her stories sounded very exciting to me, but Zoe would always complain about her lovers not lasting enough, or not being patient enough to tongue her gently to a proper climax.
When I admitted that my husband would never spend enough time with oral sex either, and that it had been just over a month since my last climax, as I only come when being tongued. Zoe sighed, shook her head, and dreamily said, " The best orgasms I've ever had, have been with women. I guess that it takes a pussy to know how to satisfy one."
I felt a surprising surge of electrical current run through my body. Just the way that she had said so matter of factly said it had made my pussy tingle, my nipples stiffen and throb. I had never been with a woman , had never really considered it an option, but all of a sudden I felt tremendously turned on by the idea.
Nothing more happened or was said that day. The next day, however, Zoe showed up wearing even less than her usual suggestive bathrobe, a very becoming see-through shift with nothing underneath. I could see her entire body, in all it's glory, and those foreign and surprisingly powerful urges took control of my body, as they had the day before.
Zoe had a very nice figure, her breasts were small and luscious, with nipples that protruded like tiny inviting puckered mouths awaiting my tongue's caress. Her waist was slender, her hips supple and trim. The neatly trimmed thatch of hair between her legs immediately drew my full attention.
Zoe didn't say a word , locking the door behind her, she walked across the room, right up to me, wrapped her arms around my waist and pressed her lips to mine. My mouth opened instinctively and my tongue met hers in a passionate and hungry, sensual tango, in and out and all around one anothers mouths.
Her hands were all over me, squeezing and caressing my breasts, stroking my ass, pulling and pushing my pussy against hers. I wasn't the least bit shocked or offended. It felt so very good, and I gave in to the feeling. I felt myself responding in a way I used to respond to my husband, back when we were dating, when there was still an amount of lust and newness in our relationship.
When Zoe broke off our kiss, she lifted my robe from my shoulders, pushing it back and off. Then she pulled my gown off and hugged my naked body tightly. I lifted her dressing gown up and forced it between us, finally lifting it over her head. Our naked bodies melted together in passionate embrace and we kissed in tune to the music that seemed to be playing in our heads.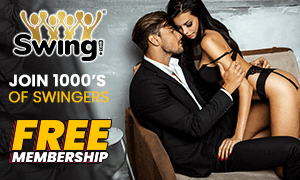 Zoe pulled me to the floor with her. pushing her nicely trimmed pussy tightly against mine and then began to grind her hips in slow circles. I responded naturally to such tender and passionate ministrations, our thighs bucked and strained in unison as our passionate ardor grew. Our hands were rubbing each other's breasts, nipples hardening and becoming erect as we each felt the other's touch. It felt so damn good, it had been what seemed like a lifetime since I had felt like this.
Zoe turned around and straddled me so that her pretty little pussy was right above my face. Kissing my body, her fingers opened me up, her tongue traced the steaming insides of my fleshy labia.
I reached up and touched Zoe's pussy, rubbing her protruding lips between my fingers, feeling the moisture begin to build and the heat rise. I spread her apart and looked inside, nearly creaming when I saw her moist pinkness.
She lowered her pussy to my face and I breathed in the heady scent of her sex. My tongue flicked out and licked the length of her slit, tasting her and enjoying the flavor.
Zoe pressed her hips harder against my face, grinding her pussy against my searching and greedy lips and tongue, grinding it against my chin, leaving a residue of her sweet nectar on my face. She was very wet, and getting wetter by the second. I could feel my juices flowing out of me steadily also.
When her tongue hit my clit and began pulsating faster and faster, I thought that I would come right then. I did the same to her and Zoe moaned deeply, held within the depths of her passion's fire. We began tonguing one another with an almost violent frenzy.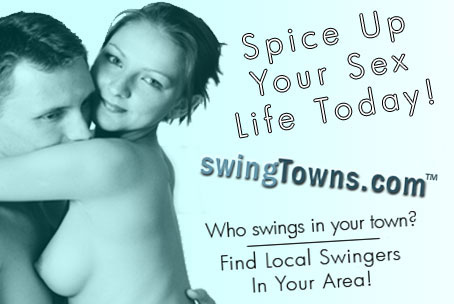 Our bodies writhed on the floor as we hungrily devoured one another, licking the others pussy until our bodies raised up off of the floor, tensing in the throws of orgasm. We both lost control then, thrashing about the floor wildly, humping the other's face as we pushed, thrust and pulled one another to orgasm.
Zoe came first. she cried aloud and yelled, her body stiffening momentarily, then lapsed into pleasurable convulsions. I kept flicking my tongue on her clit the whole time she came, and she maintained her furious assault on mine, taking me over the edge with her. My orgasm came from deep within my soul. It was a whole-body climax, one that shook me to the bone.
When we finally rose up from the floor, neither of us bothered to put our morning wear back on. We sat sipping our coffee in the nude, staring lovingly into one anothers eyes, both of us smiling radiantly.
Zoe spoke first. " that was a hell of a wonderful way to start off the day, we could do that every morning if you would like?"
I purred contentedly, more so than I had been in months,smiled warmly at her and nodding my head. " that would truly be wonderful," I sighed .  Then we sat down our coffee cups and simultaneously, walked into the bedroom and absolutely devoured one another once again, spending the rest of the morning tonguing each other to orgasm after orgasm.
Zoe and I have started off most of the days since with similar pleasurable, sex filled escapades. Starting next week I would really like to involve my husband, Richard.
If you enjoyed this story, share it!
(Visited 9,089 time, 13 visit today)