Share this story:
The Wedding Reception
by Kip Carson
Rodney never quite knew what to expect from his mother's side of the family. He had been to 2 or 3 wedding receptions earlier that year, and a couple of them were total disasters. The worst one, his cousin Krystal's reception, was more of a drunken brawl. His uncle, her dad, had learned that the groom hit his daughter recently. So, once the drinks flowed and everyone became a bit tipsy, he confronted him. He hit the young man, and all hell broke loose. Rodney sat in the corner and watched, vowing never to return to another of his family events.
Anyway, he reluctantly went to this one. It turned out to be quite nice. He didn't take a date with him. He basically figured, he would mingle with long lost relatives, and maybe get drunk. He had an older cousin, her name was Margaret. She was 6 yrs older than him. She was an extremely beautiful, and quite a sexy lady. Rodney had always figured if he wasn't kin to her, he would have loved to take her out. She danced with him most of the night, and they got pretty drunk. Her daughter, Michelle was 18. She flirted with Rodney all night long. Rodney enjoyed the attention, but realized these were his relatives.
Close to the end of the evening, he was dancing with his cousin's daughter, Michelle. She was wearing a short dress. The top was very low cut. Her firm ample cleavage was clearly visible. Her mother had allowed her to drink that evening. Needless to say she was feeling pretty loose. Rodney himself, was feeling quite drunk. They only lived a few blocks from the reception hall, and Rodney lived 30 miles away. Margaret told Rodney he could sleep at her house. He didn't need to try and drive that long distance in his condition. He agreed.
He followed her to her house. Once inside, Michelle began taking her panty hose off, bitching about wearing "those damn uncomfortable things". Rodney watched as she sat on the sofa, with her dress hiked above her hips. She was pulling the dark hose down and he could see that they had built in panties. As she pulled them from her feet, he noticed her pretty little bush. As he looked at her teenage bush, his cock became quite hard. Margaret slipped up behind him and placed her hands around his waist. "What are you looking at so hard?" she asked him. Her eyes noticed her daughter's bare pussy. Her hands slid between his legs. She felt his 10 inch cock as it pressed against his slacks.
"Oh, my You are sure hard, aren't you?" she commented. Rodney felt quite embarrassed as she rubbed his aching erection. "Michelle, you should be ashamed", she said, "you have made cousin Rodney all hard."
Michelle glanced up. Her mother began unzipping his pants. She pulled his long, thick throbbing cock from the fly.
"Mmm, will you take a look at this magnificent hunk of meat" she said. Michelle crawled across the living room carpet towards her mother and Rodney. He looked down at the beautiful 16 yr old, her breasts were almost hanging from her low-cut dress. Michelle knelt between his legs, and she slowly raised herself until her mouth was very close to his cock.
Rodney could feel her hot breath as it blew against his hard cock. Michelle's soft tongue flicked against the swollen cockhead. Margaret held his cock tightly in her hand, as her daughter took the head into her mouth.
"Yes, suck it my darling daughter, make him want us" she moaned.
Rodney couldn't believe what he was hearing. He felt her wet tongue as it swirled around his cock head. She began to take him deeply into her mouth. Her mother was now cupping his balls. She gently squeezed them as her daughter expertly sucked him.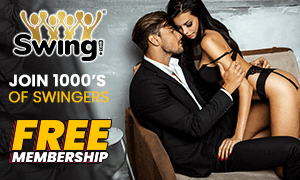 "Let's go to my room" Margaret suggested. Michelle quickly led the way. As they entered the bedroom, stripping off her remaining clothes. Her firm young titties stood proudly. Her nipples were swollen and pink.
Margaret stripped quickly also. She stood before him totally naked. Her breasts were smaller that her daughters, but just as firm and fine. Her pussy was neatly trimmed. He could see the swollen pink clit. Michelle jumped onto the bed, and eagerly spread her fine young legs. Her pussy was obviously wet. Rodney tossed his clothing off quickly and laid on the bed. He thrust his tongue against her wet pussy. She moaned as he began to suck her hot clit. Margaret was now sucking his cock. GOD, did his cousin know how to give head. He moaned as she swallowed his entire cock deep into her throat. He hungrily ate Michelle's pussy. It was so sweet and wet. She held his head against her pussy. He began to fuck her pink cunt with his tongue. Her pussy gripped his tongue tightly. "God, if it can grip my tongue that tight, it could do wonders to my cock" he thought.
Margaret was sucking him greedily. Her hand was between her own legs, and she was furiously rubbing her own clit as she expertly sucked his cock. Michelle began to moan softly. Her hips began to buck. She climaxed. Her pussy juices flowed into his mouth. He slurped them up, continuing to eat her. Her mother increased the speed on his cock. Her mouth moved up and down rapidly on his long, thick cock. He grunted. He didn't really want to cum this way, not with 2 hot pussies he could fuck. He pushed his cousin's mouth from his cock. He looked at her teenage daughter with her pussy lips held widely apart with her long red nails. He pressed his thick cock head against her wet cunt, and began to slowly slide in to her.
"Mmm, yes…. fuck me baby" she yelled. He continued to slowly push his large cock into her small pussy.
"Fuck her hard, she can take it" her mother screamed.
Rodney looked at the young girl, and she was smiling, her eyes were rolled back in ecstasy. He thrust hard, and entered her fully. Her tight pussy gripped his large cock, sucking him in.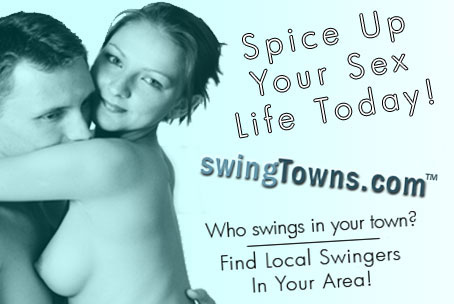 "YES, fuck me Hard!!" she moaned. Rodney began fucking her. She thrust against him wildly. He had never felt such tightness before. Her pussy was incredible. Her mother straddled her face, and began lowering her pretty pussy against her lips. Michelle's young tongue darted against her mom's pussy and she hungrily licked her wet slit.
"Oh, baby, you know what Mama likes" she moaned. Michelle's tongue focused on the swollen clit. She licked it lovingly making small circular motions with her tongue. Margaret moaned and ground her pussy against her daughter's pretty face. Rodney could hear her making sucking noises as she ate her mother.
Rodney was ramming her young cunt with great fury. He could feel her young body as it tensed up beneath him. She began to quiver, and he could hear her muffled moans. She began cumming. Her pussy tightened around his cock very tightly. He stopped pumping her, because he knew he would cum.
"Don't stop, she loves to feel hot cum squirt into her sweet succulent pussy" Margaret yelled.
Rodney thrust deeply into her hot pussy, and he grunted. His cum shot into her with great force. Her pussy squeezed his cock, and she jerked her young hips against him. He began filling her wonderful pussy with his hot love juice. Margaret moaned and began to arch her back. She came intensely. Her pussy juices ran down her daughter's chin and onto her beautiful breasts.
"Oh, GOD baby" she moaned.
Rodney's cum continued to squirt into Michelle's excellent pussy.
After he finished cumming, he withdrew his large cock from Michelle's pussy. Margaret was still grinding her pussy against her daughter's mouth. He began to kiss Margaret. Their tongues met like 2 long lost friends. They kissed each other passionately. His hands found her tiny erect nipples and he began squeezing them. She continued to ride Michelle's pretty young face. Rodney's cock remained rock hard even after shooting his large wad of cum into his second cousin's tender young pussy. He began rubbing his cock between Michelle's mouth and her mom's pussy. The feeling of the two wet openings against his cock felt wonderful. He rubbed his cock against his cousin's swollen wet clit, and her daughter would lick the shaft of his large cock as it moved against the wet pink love bud. He rubbed his cock against her wet slit, and the head easily slid inside of her. Michelle began sucking his balls. He moaned.
As he fucked his cousin, her daughter continued licking and sucking his balls. His cock was sliding deeper and deeper into Margaret's exquisite pussy. She moaned and held his ass. Michelle slid from beneath them. She began to kiss her mother. Rodney watched as their tongues met. This was definitely one of the hottest things he had ever seen in his life. Mother and daughter hungrily sucked each other's tongues. He was fucking Margaret's hot pussy fast and hard while she played with her daughter's beautiful young breasts. Her fingers firmly pinched the erect pink nipples. He felt his cousin's pussy clamp around him, and she moaned loudly. She came and came again. Her daughter was now sucking her tiny erect nipples. She was gently biting them. He watched as her mouth closed around the pink nipples. His cock pulsated wildly. He moaned, and his cum squirted deep into his cousin's hot pussy. "Fuck yes, it's incredible" she moaned as she came again. "Shoot it in me, fill my hot pussy with your cream" she grunted. His cum squirted and squirted into her moist pussy. She tightly gripped his cock with her vaginal muscles. "Oh, yes give it to your cuz, baby" she yelled.
Rodney continued fucking her. His cock remained rock hard. He kept on fucking her longer and longer. He couldn't believe it, but he was going to cum again. She held him tightly.
"Let Michelle taste your sweet cum" she yelled. He pulled his cock from his cousin's pussy, and her daughter took it into her mouth. His cum squirted into the teen's hot mouth. She sucked his cock expertly, milking his cum from the pulsating cock.
"Mmm, yes, eat it baby" Margaret moaned. Rodney watched as his cum dribbled down across her teenage lips, and onto her chin. Margaret began to kiss her daughter again licking the cum from her face. The both licked his oozing cockhead with their wet tongues. He moaned. It was so damn incredible. They both licked him until the last drop of cum oozed from the swollen cock head.
"Oh, yes, how incredible" Margaret moaned. They both lay on each side of him, and snuggled up to him. He felt warm and exhausted. They all three slept together, snuggling close all night.
The next morning, they had another round of hot sex. Rodney wished they could all three just live together, and do this all of the time. He looked forward to family events from that day on……..
If you enjoyed this story, share it!
(Visited 32,737 time, 20 visit today)