Share this story:
The Music Awards
by Kip Carson
Mike was a reporter for a large newspaper in LA. He was excited when he was told to cover the Music Awards Show at the local arena. He put on a rented tux, took along a photographer, and excitedly entered the backstage area.
The first people he met were Aerosmith. They were normal, down to earth guys, and the interview went well. He dreaded meeting some of the rappers, notorious for their bad attitudes towards the press. He next met a lady named Lil' Kim. She was a rapper, but something about her was different.
She was barely dressed. Her breasts almost fully revealed by her quite strange costume. Something about her really turned him on. She was very sexy. He couldn't help staring at her beautiful, chocolate breasts as he talked to her. The more he stared, the more turned on he got. Lil' Kim began flirting with him. She noticed the obvious bulge between his legs. Lil' Kim uncrossed her legs, leaving them spread for quite a while. Mike could see that she wasn't wearing any panties.
Her pussy was neatly trimmed. The pink from the inside looked so bright in contrast to the dark pussy lips. Lil' Kim slid a finger across her dark pussy lips. She rubbed it up and down the entire length of her cunt. She then brought her finger to Mike's face. Mike inhaled the sweet aroma of her perfumed cunt. His tongue eagerly licked the juices from her dark finger. "Mmm, do you want some of this white boy?" she asked. "Oh, God yes" Mike replied.
Lil' Kim reached for the bulge between his legs. Her hand squeezed his firm erect cock through his tux pants. "Oh, my you are quite a big boy" Lil' Kim softly moaned. Lil' Kim then undid his pants, and slid them to the floor. She quickly took his long, thick white cock between her pretty black lips. Mike moaned as Lil' Kim sucked his cock. Lil' Kim was quite the cocksucker. She expertly deepthroated him, without any trouble. Her mouth was talented, and oh so hot.
Lil' Kim sucked him like she was hungry for a mouthful of hot cum. He moaned as his cum erupted deep into her hot, ebony mouth. Lil' Kim moaned as she sucked his cum into her hot throat. "oh, yes" he moaned, while his cum exploded deep into her hungry mouth.
Lil' Kim sucked him until his climax ended. Mike knelt between her pretty, ebony thighs. He reached with his hands and pulled her luscious black pussy lips apart. She grunted as his wet tongue slid between her dark pussy lips and disappeared into the pretty pinkness inside.
"Oh, yes, suck my cunt white boy" she cooed. Mike hungrily licked her sweet pussy. He began to focus on her dark, throbbing clit. Lil' Kim grunted as he sucked her swollen clit. "Mmm, that's so nice" she moaned. Mike expertly ate her ebony snatch, she held him by his blonde hair. Her pussy was very juicy by now. "Oh, fuck I am gonna cum baby" Lil' Kim moaned. Mike tasted her sweet pussy cum as it poured from her beautiful black pussy. Lil' Kim held him, grinding her pussy into his face as she climaxed.
Mike sucked all of her hot juices as they flowed freely from her hot cunt. Lil' Kim moaned, and grunted as she finished cumming. Mike's cock was still rock hard. Lil' Kim wasted not time, and she climbed onto his lap. She began sliding the tightest pussy in the world onto his large white cock. Mike moaned as his cock slid deeply inside of her. "oh god, you are so tight" he grunted. "You are so fucking big" she moaned. Lil' Kim rode up and down on his cock, fucking him wildly. He cupped each of her beautiful black breasts in his hands. He squeezed her firm erect, chocolate colored nipples between his fingers.
"Oh, yes, mmm" she moaned. She climaxed, and her pussy clamped firmly around his large cock. Mike felt his hot cum splash deeply into her sweet black pussy. She continued riding him hard. She pressed her mouth against his and thrust her hot tongue into his mouth. Mike hungrily sucked Lil' Kim's tongue. They passionately kissed while she continued riding his cock. His cum continued spurting inside of her wonderful pussy. She rode him, until his cum was drained.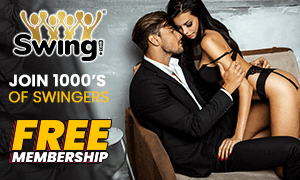 She looked at her watch and said, "Oh, shit, I go on in 10 minutes". She quickly dismounted Mike's erect cock. "Maybe later, we can do more" she moaned. Mike watched as she quickly dressed. He pulled his pants up and straightened himself up. He wandered around backstage. Mike saw some commotion coming from a room down the hall.
He quickly headed that way. As he moved closer to the room, he could hear soft moans coming from inside. The door was slightly ajar, and he quietly peeked inside. "Holy Shit" he thought to himself as he peered inside. There was Madonna, she had Britney Spears leaned back against the wall. Madonna's hands had Britney's skirt pushed up to her hips. Her tongue was lapping hungrily at Britney's white panties.
Britney moaned loudly. Madonna began lowering the white, cotton panties. She quickly slid them to the floor. Britney eagerly spread her young thighs, and Madonna's tongue disappeared into the neatly trimmed pussy. "Oh, yes eat me:" Britney moaned. Madonna pulled Britney's pussy lips apart with her fingers. Her tongue expertly lapped at the young singer's hot clit. Britney unbuttoned her top, and pulled her bra off. As Madonna licked her pretty pussy, she began playing with her own beautiful breasts.
Mike watched as Britney Spears held her wonderful breasts in her hands, and firmly squeezed her pert nipples. His cock was rock hard and throbbing. He almost felt as if he would shoot right there as he watched the hot scene before him. Fear is all that kept him from removing his cock and jacking off right there. He wanted to so badly. Madonna's pace increased rapidly as her head bobbed up and down against Britney's hot pussy. Britney's moans became louder and she now held Madonna by her long dark hair.
"Oh, God, you are gonna make me cum" she yelled. Suddenly, he saw the look on Britney's face as her hot pussy exploded. The look on her beautiful face was more than he could take. He unzipped his pants and grabbed his aching cock. He began to stroke it. Suddenly, Britney spotted him. "Oh, shit, look" she said pointing. Madonna removed her face from Britney's gorgeous pussy. She leapt up and threw the door open. She grabbed Mike by his hard cock and holding him firmly, she led him inside of the room.
"Who the hell are you" Madonna asked him. "Uh, I am a reporter" Mike stammered. "Well, you sure as hell aren't going to report this, are you?" Madonna said, holding him firmly by his large cock. "No, ma'am, I promise" Mike stated. Madonna's hand began stroking Mike's large cock. She felt the large amount of precum as it began to ooze from the swollen head. "Hey, Brit, she moaned, why don't we fuck him" "Britney wasted no time, she watched as Madonna shoved Mike onto the floor on his back. Britney straddled Mike and thrust herself onto his large cock.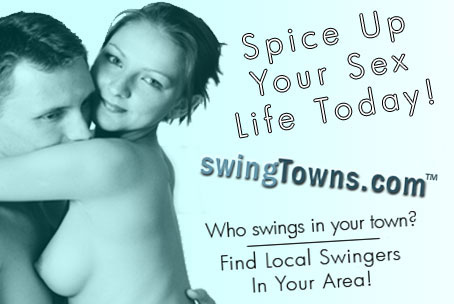 Mike moaned as his big cock entered Britney Spears' hot pussy. "Mmm, you sure are big and hard" Britney said in a sexy little girl voice. She began to move her hips up and down. Her sweet pussy grinded against his large cock. "Mmm, yes, fuck me big boy" she moaned. Suddenly Madonna stood above Mike. She was totally naked except for her white stockings. She began to lower her neatly trimmed pussy onto his face.
Mike's tongue disappeared into the wet, pink folds of Madonna's pussy. It tasted so good. Mike thrust his tongue deep into Madonna's sweet pussy. She ground her pussy against his face. Britney Spears rode his cock like a cowgirl on a large bull. Madonna's large breasts were bouncing heavily as she rode his face. Britney leaned forward and took one of Madonna's large nipples into her hot mouth. Madonna moaned loudly. Mike was lost in total ecstasy. Britney was pouncing up and down on his large erect cock, as Madonna rubbed her swollen clit against his mouth. Madonna came first, her pussy juices gushed into his mouth.
Mike hungrily swallowed the superstar's pussy juices. They were incredibly sweet, and plentiful. As she continued cumming, he felt Britney's young pussy clamp firmly around him. "Oh, yes, I am cumming baby" Britney yelled. Her pussy became very tight, and he could feel her juices. She rode him faster and faster. Mike moaned as his cum erupted into Britney's hot pussy. "Oh, yes, fill my pussy with your cum, stud" she moaned.
Mike blasted his hot load deep into Britney's hot pussy. She increased her tempo, and he had never been rode so hard or fast. Her hot pussy quickly worked his large cock deeper into it. His cum filling her hot pussy as she grunted. She came again. Madonna and Britney were now french kissing. Mike's cock remained hard even after all of his cum was long gone. Britney climbed off of him, and Madonna quickly mounted him. He felt her hot pussy as it quickly slid onto his still erect cock.
Britney sat on his face. His own cum dripping from her pretty pink pussy, he didn't care, he hungrily sucked her succulent snatch. She tasted wonderful. Britney came quickly as his tongue worked her swollen clit. Madonna rode his cock incredibly. As Britney finished her climax, she climbed from his face. Mike now lifted Madonna upward, still inside of her. He pushed Madonna onto her hands and knees. He began fucking her doggy style. "Mmm, yes, fuck me deep" Madonna moaned. Mike could feel her pelvic bone with each deep thrust. Madonna's pussy was quite tight. He furiously fucked her. She grunted, and he felt her pussy tighten. She climaxed, and gripped his cock with her pussy. Mike moaned and began cumming inside of the hot superstar's pussy.
They both moaned loudly as they came. His cum erupted into her pussy with great force.
She grunted. Mike continued plunging deeply into her hot pussy. He fucked her until she came again. "God, you are so good" she told him. That made Mike feel good. He removed his cock from Madonna, and she began to dress herself. Britney was now fully clothed. Both ladies kissed Mike and told him to make sure it was their little secret. "Who would believe me anyway?" he said. They smiled at him, and he quickly dressed and left the room. His cock ached. He was pretty sore. He had cum 4 times in one evening. "God, I hope I don't meet anymore horny superstars" he thought to himself as he laughed.
Mike conducted several interviews, and went home. What a night, he heard there was a pornstar convention next week. Maybe if he begged his boss he could get the assignment. If this had happened here, he couldn't imagine what would happen at a pornstar convention. As he entered his interviews onto a disk on his computer he daydreamed about the pornstar convention. He wondered what would it be like to fuck Jenna Jameson, Ginger Lynn, and women like that. God, he had to get that assignment he thought. Keep checking, because I am sure he will get that assignment, and the story will be posted here at your favorite story site, I am sure.
If you enjoyed this story, share it!
(Visited 1,350 time, 1 visit today)